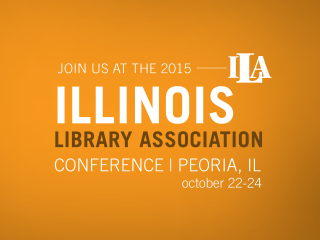 A Library State of Mind | Join us at the 2015 ILA Conference
The annual Illinois Library Association conference brings together library organizations in Illinois for a chance to connect, network, and learn together. Engberg Anderson Architects participates yearly at the conference to provide industry knowledge in regards to library facility planning and design. Stop by booth at the 2015 ILA Conference to meet our Library Architects, Joe Huberty, AIA and Shaun Kelly, AIA.
Engberg Anderson specializes in transforming libraries. Our library experience throughout the nation includes over 138+ library projects, ranging in size from 300 square-feet to over 150,000 square-feet. Each library has a different program and budget, and community and focus ― yet all emphasize value and quality. We are firm believers in the power of libraries to shape lives and appreciate the role of design in creating a transformative space.