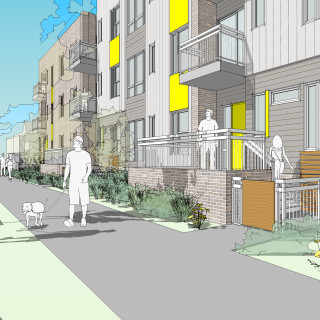 There Grows the Neighborhood
Milwaukee, Wisconsin – A $40 million apartment development with 307 units is being developed in Milwaukee's Bay View neighborhood. The site is on the former Sweet Water Organics Farm, a once thriving local farm to table non-profit that raised a variety of produce including fish, vegetables and herbs. The project is being led by Indianapolis-based developer,  Milhaus Development. Read more about the development at the Milwaukee Business Journal and follow along as the project continues!
About Milhaus
Milhaus Development is committed to the development of mixed-use and multi-family product. The diverse skill sets and significant experience of our team help to provide flexible solutions for our partners, our investors, and the communities we serve.