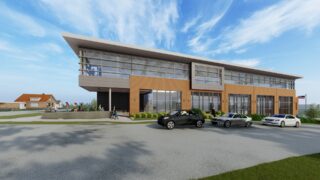 BLOOMINGTON (Heart of Illinois ABC) – Bloomington property owners learned Monday night how much they might end up paying for renovating the public library.
The library board president and library director displayed renovation designs and provided cost estimates during the council's committee-of-the-whole meeting.
The cost of library upgrades is estimated at almost $20.8 million, and $2 million more if the council decides to also build a parking deck. The city would borrow money over 20 years to fund its share of the project.
The owner of a $165,000 home would pay an extra $32.05 if the parking deck is included, and $29.14 more without the parking deck, based on current taxable land values in the city.
Read more at Heart of Illinois ABC