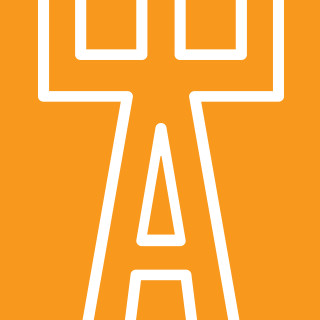 With plenty of growth and new talent in our firm, we felt it was time for a refresh of our visual identity, brand and logo. You may notice that our colors are getting brighter and our logo has evolved. For us, the refreshed brand reflects the culture of our firm and where we stand on the front line of innovation, design and service.
In 2014 we went through a "brand refresh" initiative to better reflect our forward thinking architects and interior designers. The brand had become stale and although our leadership and team was growing and our firm had been continuing to push through the industry, they did not have a brand image to back them up. We needed to refresh our brand by bringing on brighter colors and to create the impression that our firm is forward and fresh.
Logo Development
Deriving from the circle form of the original logo, we wanted to maintain some of the similar ideologies that were rooted our existing brand. With a minor – yet very distinctive – adaptation, our new rectangular logo maintains a link to classic architecture.  The Golden rectangle is a tool and a principle used in architecture to approach a project in a balanced holistic approach – we know what we're doing. The humanistic "EA" symbol represents the idea of community and people – we integrate community as an important part of our process on all projects.