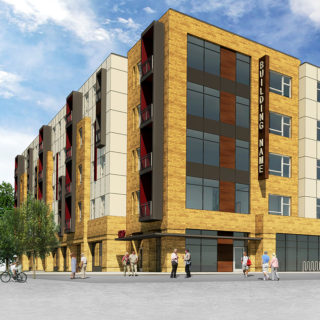 Metrotech: Bringing a new housing option for Seniors in Madison
Developer Royal Capital Group received an unanimous vote from the City of Madison's Plan Commission last Tuesday, moving the Metrotech development "Madison East" forward. Located on the far east side of Madison, the five-story,209-unit mixed-use development creates a new housing option for the community. Marketing towards seniors, the development offers 115 units of independent senior living that gives residents the opportunity to downsize, while taking advantage of high-end amenities. Tenant amenities include a neighborhood café, fitness rooms, flexible community rooms, a bike share program and on-site property management.
Read more about the new Metrotech development at The Cap Times
About Royal Capital Group
Established in 2010, Royal Capital's real estate division (RCG Properties) has made significant investments in the acquisition and development of core real estate assets. As developer, owner and asset manager in multifamily housing and mixed use assets, the company maintains a strong performing portfolio. The company has been recognized in the industry as one of the fastest growing companies in Milwaukee. They continue to make significant strides in its primary markets.