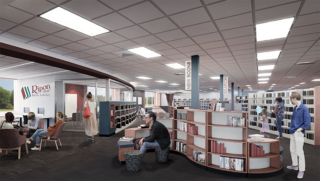 A planned renovation at Ripon Public Library has continued to move forward this summer as a design has been selected and the library's Board of Trustees will begin planning a fundraising campaign for the update.
The proposed renovations aim to update the children's area, provide a space for teens to hang out and make the bathrooms compliant with the Americans with Disabilities Act (ADA).
"It fits all the criteria that we were asking for," Bongers said of the selected design.
The library board discussed a proposal Tuesday, which would enable it to hire someone to spearhead a fundraising campaign this fall, with the goal of completing the renovation by the library's 125th anniversary in 2023, according to library director Desiree Bongers.
Read the full Ripon Press article here