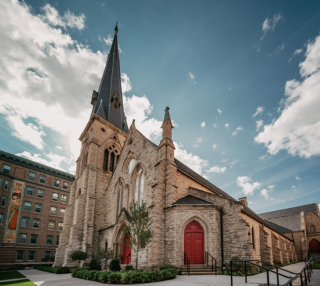 In 1868, construction of what today is the oldest remaining stone church in Milwaukee was completed. The Gothic Revival treasure, at 833 W. Wisconsin Ave. – formerly West Grand Avenue – was the ecclesiastical home to St. James Episcopal Church.
Many of its original members, including Increase Lapham and Alexander Mitchell, were prominent in the community. In 1979, the building was added to the National Register of Historic Places. But, alas, the congregation's membership shrank over the years and in 2017 the church closed.
Then last year, St. James was reincarnated, not as a place of worship but as a high-end event space hosting weddings, community gatherings, live entertainment and similar functions. Today the property is called St. James 1868 and comprises two distinct event venues – one called The Abbey, which had been the church, and the other The Hyde, which had been the parish hall.
Read the full BizJournal article