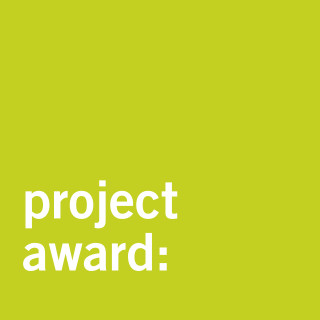 Milwaukee, WI – Engberg Anderson Architects received two awards among the six projects being recognized at the WCREW Showcase awards ceremony this past Thursday, October 29th.
MIAD Two50Two | The Impact Achievement Award
Creating a MIAD District
Prior to the 252 development, student housing was sparse and spread out across the Third Ward, none of which were in direct proximity to MIAD. The site for the Two50Two was arguably its biggest asset. Located directly across the street from the school, the project offers the safety of having high visibility and a near direct connection from school to residence. The design team took cues from the existing MIAD building to aesthetically tie things together and to help brand MIAD as a campus. Since completion, Blick Art supply has moved into the Two50Two base. Additionally street infrastructure improvements are currently underway to turn the somewhat speedy intersection in front of the building into a safer "T" intersection, offering a more pedestrian friendly means of navigating the campus and providing some additional plaza and green space.
Meadowridge Public Library + Meadowood Neighborhood Center | The Vision Achievement Award
Supporting Diversity
The surrounding neighborhood has been changing over the last 30 years. This new Meadowridge Library / Meadowood Neighborhood Center is at the crossroads of a diverse area. This project has helped both revitalize the strip mall it is located in as well as better support the overall community.
Building Community with Technology
This center provides access to computers, specialized programs, iPads and audio-visual equipment that the community may not have access to otherwise. The library and the neighborhood center are both able to use this technology to support programming.
---
WCREW is the Wisconsin chapter for the national organization CREW Women in Commercial Real Estate. WCREW helps women in all disciplines of the commercial real estate industry achieve success by providing opportunities to learn, lead, network and do business together.