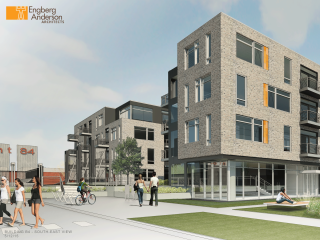 West Allis, WI – A new housing development on the rise for West Allis. At last night's Community Development meeting, developer Ogden & Company, Inc proposed a new housing option for young professionals in West Allis, the development is worth $34 million. Progress continues as they seek financial assistance from the City. Read more on Element 84 at the Milwaukee Journal Sentinel.
About Ogden & Company
Founded in 1929, Ogden & Company, Inc. is Wisconsin's largest independent, full service real estate firm. Ogden's proud heritage and tradition of providing the highest quality real estate services for our commercial and residential clients has allowed us to be a trusted industry leader for more than 85 years.