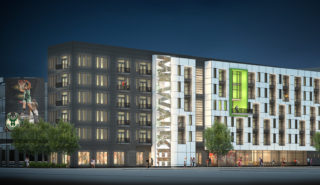 Milwaukee, WI – Local developer Royal Capital Group was selected to develop 90-units of multifamily housing within the new Bucks arena district area.
"We couldn't be more pleased to partner with Kevin Newell and his team at Royal Capital to continue transforming this portion of the city," Bucks President Peter Feigin said. "This project has always been about more than just basketball; our ownership is committed to contributing to the revitalization of the city and spurring additional private investment in the future of Milwaukee. Kevin embodies that entrepreneurial spirit and shares our commitment to building a stronger and more vibrant downtown community."
Read more about this story here.