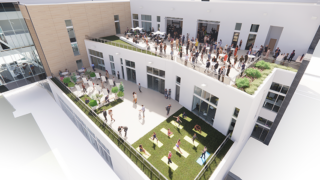 ROCKFORD, Ill. (WTVO) — The Forest City invests in its library, but the new project will do more than house books.
Rockford aldermen voted on details of a TIF agreement with the project's builder. We show you what that means.
"Our riverfront is definitely something that developers want access to," said 9th Ward Alderman Bill Rose.
Monday, Rockford City Council approved a TIF agreement with Bush Construction to break ground on a six-story apartment, restaurant, and retail space building.
Read more on MyStateline