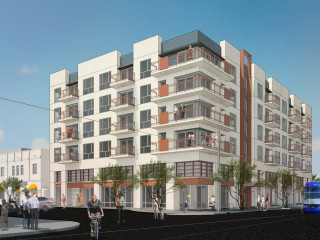 Tucson, AZ – Following the success of One East Broadway, 1 West Broadway is currently in development. Tucson, Arizona has seen a resurgence of interest in Urban living and working. Strategically located in the heart of downtown, Owner's Art Wadlund and Rob Caylor are capitalizing on the demand for an urban lifestyle by continuing to develop mixed-use housing. Read more about the exciting development at Tucson's Real Estate Daily News.
---
About Caylor Construction
For over 55 years – through hundreds and hundreds of projects – Caylor Construction has led the construction industry in Southern Arizona. In all phases of project development, from planning and analysis to real estate development to general contracting, their people have a wealth of experience in designing, building and remodeling everything from retail, office and industrial complexes to medical suites, churches, and restaurants. Caylor has directed countless projects from inception through occupancy, and pride themselves of the reputation they have earned for delivering those projects on time and on budget.